Meinhardt UK celebrates third anniversary of The Founder's Memorial
We acted as lead multidisciplinary consultant to deliver a permanent tribute to Sheikh Zayed bin Sultan Al Nahyan in Abu Dhabi.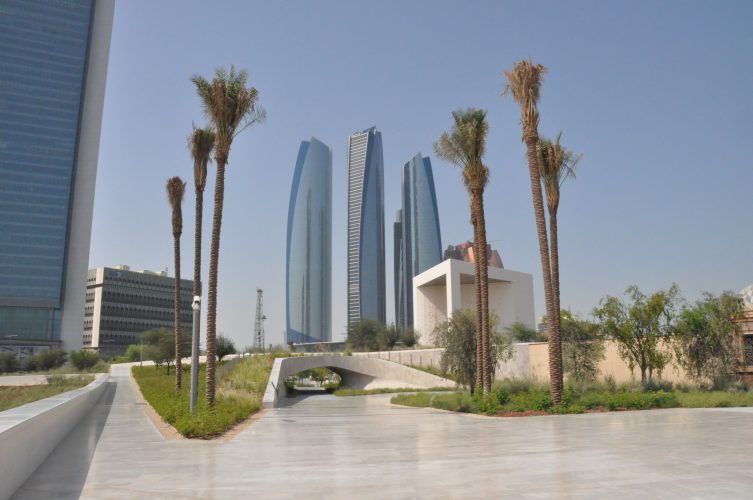 We are celebrating the third anniversary of a landmark project that pays tribute to the late founding father of the United Arab Emirates.
Meinhardt UK acted as lead multidisciplinary consultant to deliver the Founder's Memorial, a permanent tribute to Sheikh Zayed bin Sultan Al Nahyan, on the Corniche in Abu Dhabi in 2018.
The Memorial comprises more than 516,000 sq ft of public realm and gardens, that guides visitors through an immersive experience showcasing the history of the UAE and Sheikh Zayed's life.
It includes a welcome centre and an elevated walkway that surrounds a large pavilion, providing stunning views of the artwork and Abu Dhabi skyline.
At its centrepiece is the award-winning the Constellation, a monumental artwork that comprises 1,110 vertically suspended steel wire cables of 25m length, set within a 30 metre high pavilion structure.
The sculpture features a total of 1,327 geometric shapes, which align to create a dynamic three-dimensional portrait of Sheikh Zayed.
Meinhardt UK was appointed to deliver the project just six months before work was due on-site, having inherited an initial scheme from a previous design team.
We delivered construction information for architecture in collaboration with experts from our structural and civil engineering and building services teams and had responsibility for the complete supervision of works on site.
The Constellation was a highly prestigious but complex project, the success of which relied on developing unique and practical engineering solutions in a very short period of time. We used the full benefits of working as a multidisciplinary consultant to optimise the coordination between the different design and engineering disciplines, and deliver the changes necessary to the original scheme in order to complete the project.

It was a unique opportunity to develop bespoke parametric design processes and to work closely with Stage One Creative Services during the design development of the artwork. It is a stunning memorial to the life, legacy and values of Sheikh Zayed.

– Matthieu Roure, Structural Associate at Meinhardt UK
The Constellation was designed by renowned Massachusetts-based artist, Ralph Helmick and delivered in collaboration with specialist artwork contractor, Stage One Creative Services and architect, Meticulous.
Meinhardt UK's project team featured Matthieu Roure as engineering project lead, Kam Sohal was senior structural engineer and Matthew Smith was parametric BIM lead.
The national landmark was opened to the public to coincide with the 100th anniversary of the birth of Sheikh Zayed and has since become a focal point for international visitors to UAE. It was awarded first place in the CODA Artistic Design Award 2019.
Meinhardt UK provides integrated engineering services in the areas of civil, structural, building services, façade and other related engineering disciplines. We have been involved in the delivery of complex and landmark projects that have helped transform many of the world's major cities.
We are part of the Meinhardt Group, a consultancy that employs more than 4,500 technical staff from its 50 worldwide offices.
For more information on the Founder's Memorial, please visit: www.thefoundersmemorial.ae/en/