Meinhardt UK appointed on £1bn Greenwich Peninsula Scheme
Meinhardt UK have been appointed as structural engineers on the £1bn Peninsula Place scheme, comprising 1.4 million sq ft of shops, bars, theatres, a new tube station, winter gardens, cinemas, performance spaces, apartments and hotels.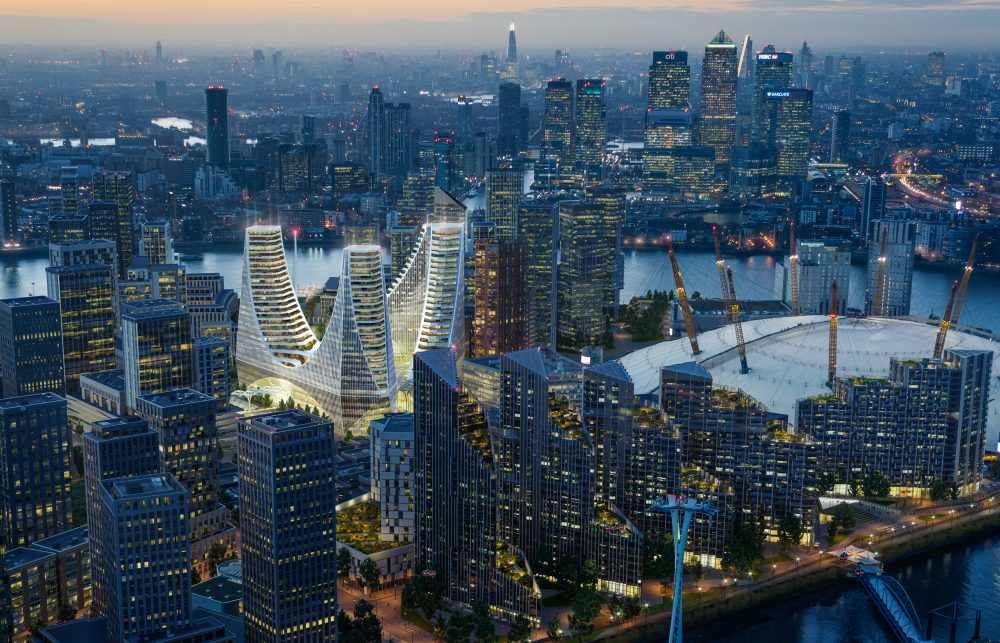 Peninsula Place will be developed by Knight Dragon and designed by world renowned architect Santiago Calatrava. It will be located on Greenwich Peninsula, over the existing public transport interchange of North Greenwich. It will feature a new entrance to the Underground Station, and a complete new Bus Station. A new land bridge featuring latticed sides will connect the development with the waterfront
A main focal point for the scheme are the three illuminated tower blocks, each rising to approximately 30 storeys, which will house offices, apartments, retail, as well as the new winter gardens below. Visitors and residents of Peninsula Place will emerge from the tube station into a 24-metre-high glazed gallery containing the gardens.
Meinhardt will take an advisory role at the early stages of design, engaging with the architect to prepare a successful planning application, while integrating the proposal with requirements from London Underground and other stakeholders.
Alex Carvalho at Meinhardt UK, comments: "We are delighted to be working on this spectacular scheme with inspirational architects and visionary developers. This project will redefine the landscape of London."
Commenting on his first major UK project, Santiago Calatrava said: "It is an honour to be designing such a piece of the fabric of London, a city I love. In designing this scheme, I have been inspired by London's rich architectural heritage and the very special geography of the Peninsula."
Peninsula Place responds to its natural surroundings, its unique position, the history of Greenwich and to Calatrava's love of British engineering.
Peninsula Place forms part of £8.4-billion regeneration works on the river-side site, which is to include 15,720 homes, a film studio, as well as a new design district, schools, offices and healthcare services. Greenwich Peninsula masterplan was designed by British practice Allies and Morrison, who are also responsible for two residential buildings at Peninsula Central.