Meinhardt Expands Birmingham Office
We are delighted to announce the appointment of our new regional director Lee Davies to support our Birmingham Office existing civil and structures capability.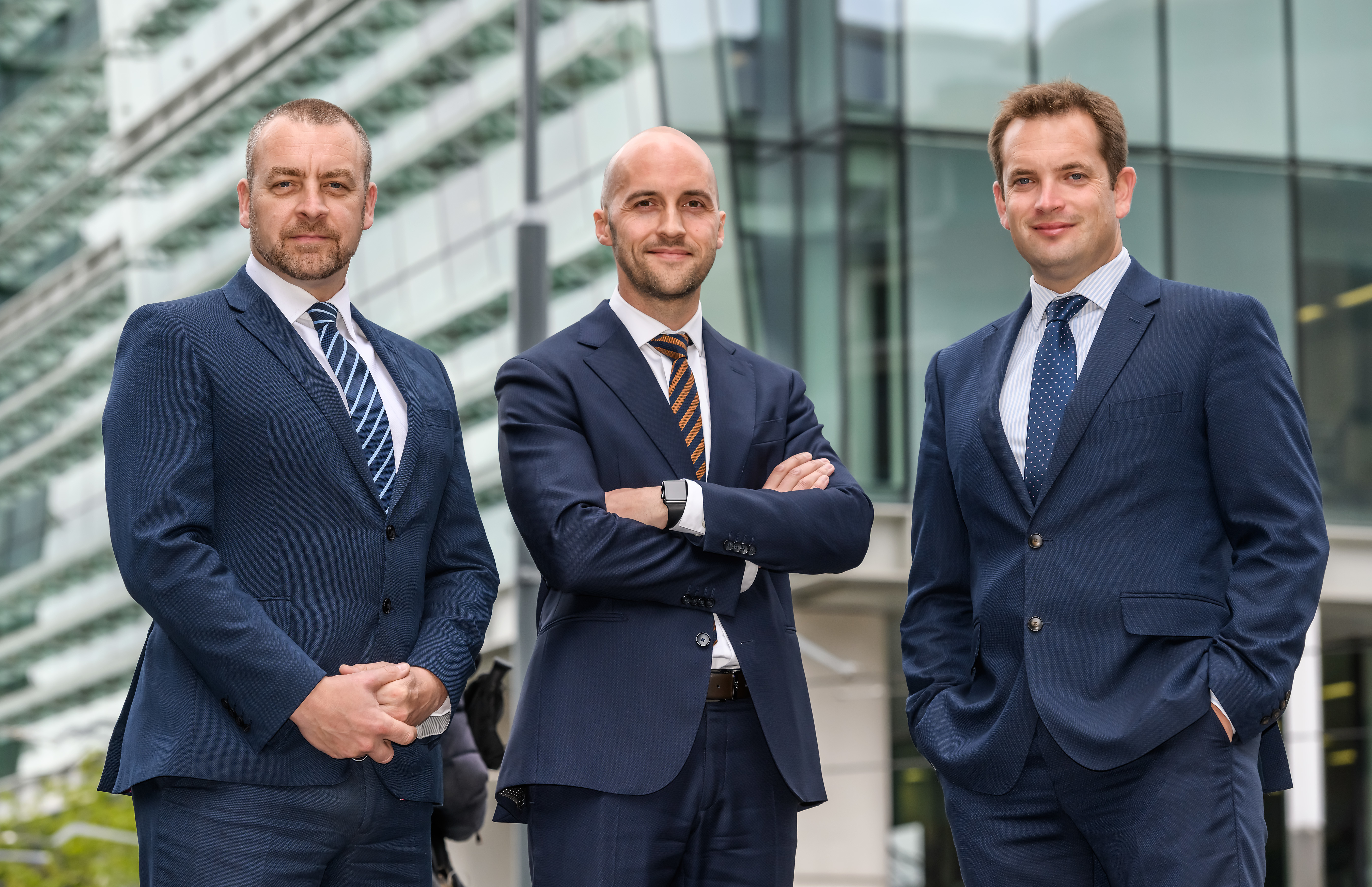 (L-R) Jason Fox (Director, Civils & Structures), Lee Davies (Director, Building Services), 
Mark Bryan (Director, Building Services) of Meinhardt UK. Picture by Simon Hadley.
Building services specialist, Lee Davies, has joined our expanding Birmingham office with responsibility for project delivery and the operational growth of our building services consultancy.
He joins our fellow regional director, Jason Fox, in spearheading the multidisciplinary consultancy's investment into new regions, as we look to capitalise on a growing workload on behalf of new and existing clients across the Midlands.
Lee Davies is a former equity director at a Midlands-based building services consultancy, where he specialised in innovative design solutions and construction techniques.
Lee brings more than two decades of industry experience to the role, having acted as lead building services consultant on a wealth of high-profile projects within the commercial, residential and education sectors on behalf of some of the UK's largest developers. His achievements include the pioneering design development and delivery of the University of Leicester's George Davies Centre, the UK's largest non-domestic Passivhaus.
Lee Davies said: "The broad range of engineering design services delivered by Meinhardt in the UK and internationally, demonstrates technical expertise that is aligned to the needs of the developing Midlands market. With this capability and the overwhelming commitment and support of the Meinhardt team, Jason and I are privileged to be leading such an exciting opportunity to expand the regional business."
Mark Bryan, building services director, Meinhardt, said: "We took the strategic decision to locate our new office in Birmingham because of the city's bustling property sector. The addition of a new regional director further demonstrates Meinhardt's commitment to investing in and expanding a team that will play a significant role in shaping the future of the Midlands, through world-class developments. Lee's commitment to sustainable building services design and experience of the local marketplace, means that he is ideally placed to work alongside Jason in facilitating the growth of our Birmingham-based business."