MEINHARDT RACES AHEAD AT JLL PROPERTY TRIATHLON
Three of Meinhardt's structural engineers - Lee Wingate, Thomas Akrigg and Calum Fraser - showed the value of teamwork when they took part in the 2017 JLL Property Triathlon relay race on 30th June 2017.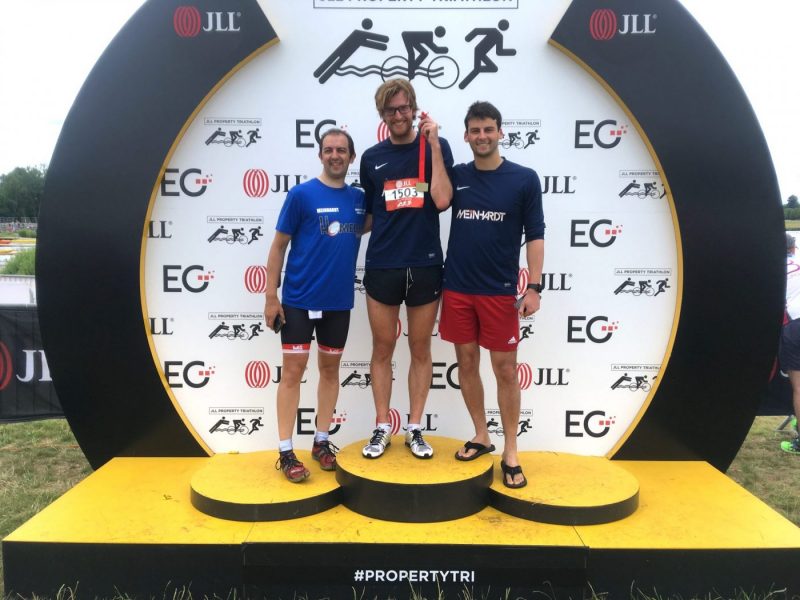 The Meinhardt team of engineers finished a very impressive  seventh overall, out of more than 1,400 teams that took part. So tough was the event that 50 teams did not finish the race.
The Meinhardt team had not trained extensively for the event, which saw Thomas swim 750m, Lee cycle 21.2km and Calum run 5km. However, all three are consummate athletes. Lee, who used to race triathlons and duathlons at a high level until around ten years ago, still cycles regularly. Calum raced triathlons while in university and has been running for a club for the past eight years. Thomas swam competitively up to the age of 16, and now enjoys a multitude of sports; he is a keen hockey player, golfer, plays squash, and goes snowboarding and rock climbing, all in his spare time!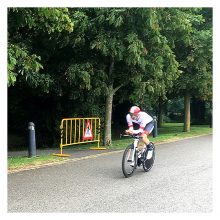 Lee comments: "This is a great event. It was really good to see such a superb turnout from the industry with a fantastic atmosphere and camaraderie between the teams. Although smaller racing teams took part, many of the competitors have actually worked together on larger project teams in their day jobs. It was nice to catch up with people we've worked with previously outside of a normal working environment."
 The Meinhardt Team Results
Position: 7th | Finish Time: 1:03:39 | 750m Swim: 12:55 | 21.2km Bike: 32:13 | 5km run: 16:54 [View the full results here]
Remarkably, if the team had competed in last year's race and notched the same finishing time, they would have finished in first place, which indicates the quality of entries in 2017. Seasoned athletes took part this year; a number of participants in the top four teams are on the current GB age group squad.
Despite the high level of competition, the engineers made an excellent team, as Thomas pointed out. "We had a solid swim, great leg on the bike to move up the leaderboard, and a strong finish on the run to give us an excellent time. Our collective skills at each leg combined with constant encouragement and teamwork throughout got us over the finish line".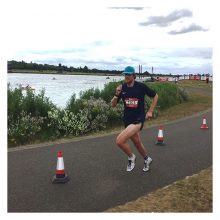 Lee added: "Our team worked so well together with some superb transitions – which translated through to the great teamwork approach we have in the normal day-to-day office. Next year it would be great to have a men's, women's and mixed team enter from Meinhardt. Perhaps we might even choose the fancy dress option…"
The annual triathlon, which takes place at Dorney Lake in Eton, is firmly established as one of the UK's top five largest triathlons, raising more than £1.7 million to date. This year, the event raised funds for Crisis, the national charity for homeless people.
The event attracts all levels of competitor, from complete novices to triathlete veterans.